JSC "Sudar" has been working in the men's fashion industry since 1952. The company provides a range of services for the development and production of collections of men's suits, jackets, trousers, coats, raincoats, as well as school uniforms, women's business clothing, special clothing, personal protective equipment.
The factory, located in the Kovrov, is a full-cycle production and provides the widest possible range of services for the creation of modern fashionable and high-quality clothing: from the development of design projects to the shipment of finished products to any point in Russia.
The total production capacity of the company is more than 400,000 units per year. The company's employees, who have many years of experience working on men's suits, constantly improve their skills: they follow the latest fashion trends at key industry exhibitions, such as CPM and Pitti Uomo, study the collections of leading world brands, expand the range of products, study with well-known designers and technologists from Italy, France and Germany, cooperate with industry universities and well-known Russian designers, introduce new production technologies.
69
years of experience in clothing manufacturing
400 000
units of finished products per year
150
Partners all over Russia
The production site is equipped with modern high-tech equipment of such world-famous manufacturers as Juki (Japan), Macpi (Italy), Veit, Dürkopp Adler (Germany), Gerber Technology (USA), etc. Special attention is paid to the constant modernization of the equipment fleet and the introduction of new technologies, which allows us to achieve excellent product quality with high labor productivity.
The combination of long-standing traditions of clothing production, innovations in the clothing industry, the highest quality materials, the skill of our specialists and the constant pursuit of excellence allows us to achieve the highest quality of our products that meet the most stringent international standards. This is confirmed by the company's ISO 9001 quality management system, numerous awards and successfully passed international certifications, and most importantly-thousands of customers who have made a choice in favor of clothing produced at our company.
History
Opening of a factory for the production of clothing on the site of shopping malls on the outskirts of Kovrov
1964
the beginning of the factory's specialization in the production of men's suits
1980-1985
the factory was part of the Moscow production association "Bolshevichka"
1982
commissioning of a new five-storey building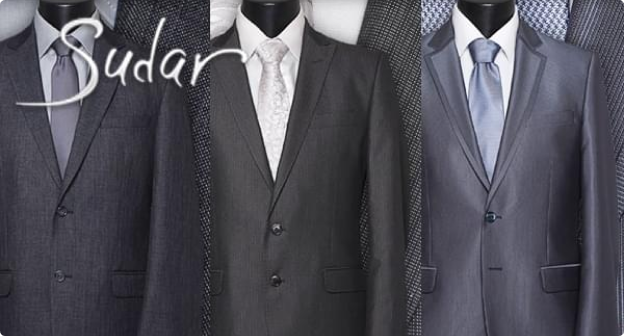 1992 год
transformation of the Kovrov garment factory into JSC " Sudar"
1993
start of cooperation with customers from Switzerland, Germany and the UK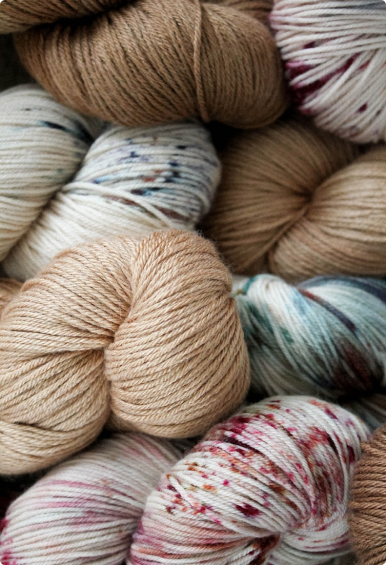 2007
introduction of a quality management system in accordance with the ISO 9001 standard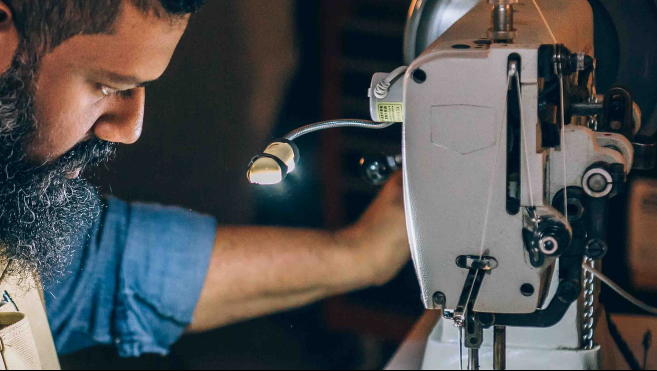 2008
complete technical re-equipment of the sewing shop
2012
modernization of the cutting shop, acquisition of an automated cutting complex by Gerber Technology
2018
technical re-equipment of the sewing flow for the production of trousers
2019
passage of the international certification Trigon Select / IAF
Awards and achievements
JSC Sudar has repeatedly confirmed the title of the award-winner of the competition "100 best goods of Russia", was awarded gold and platinum quality marks in the international competition "All-Russian brand quality mark XXI century", was awarded numerous diplomas, prizes and medals at international, all-Russian and regional exhibitions of light industry goods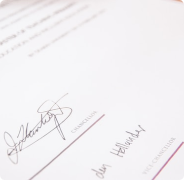 Diploma
"For contribution to the development of light industry of the Vladimir region and active cooperation with the Union of the Chamber of Commerce and Industry of the Vladimir region"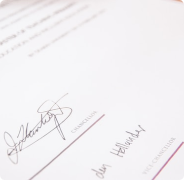 Honorary diploma
diploma "For the collection of men's coats of the VENZANO line", presented at the 48th Federal Wholesale Fair "Roslegprom", ANO "SOYUZEKSPERTIZA"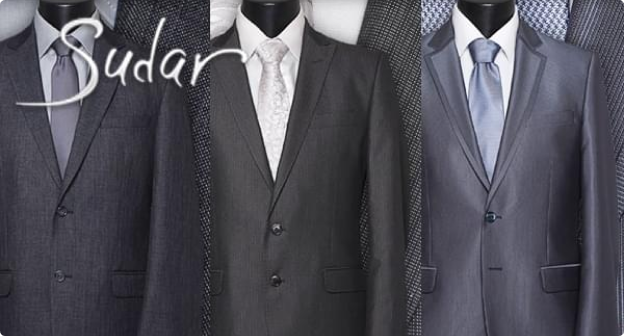 Cooperation
The factory provides a full range of services for the development and production of classic clothing both per the client's model range and per the existing model range of the enterprise
Store network
Our stores and the stores of our partners are located in many regions of Russia